GIF Film School
To create a GIF, select "Replay" from the main menu.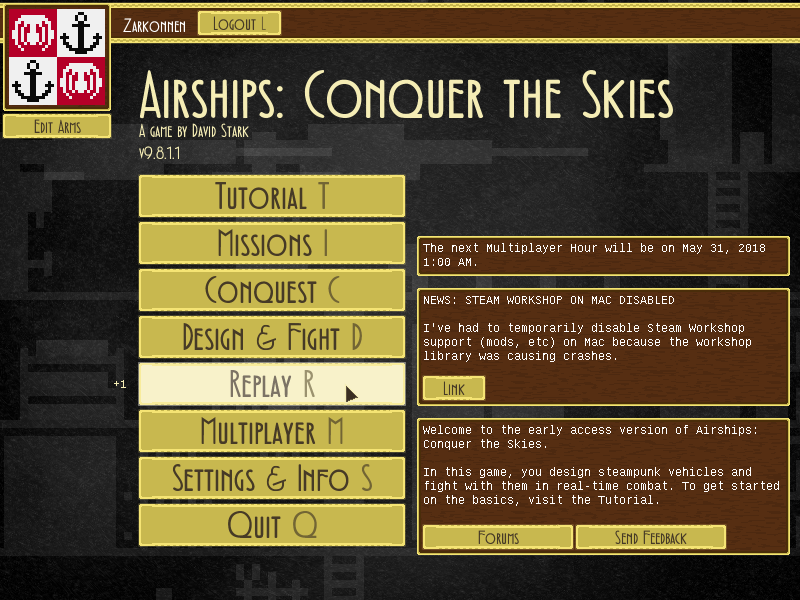 Pick a combat to replay.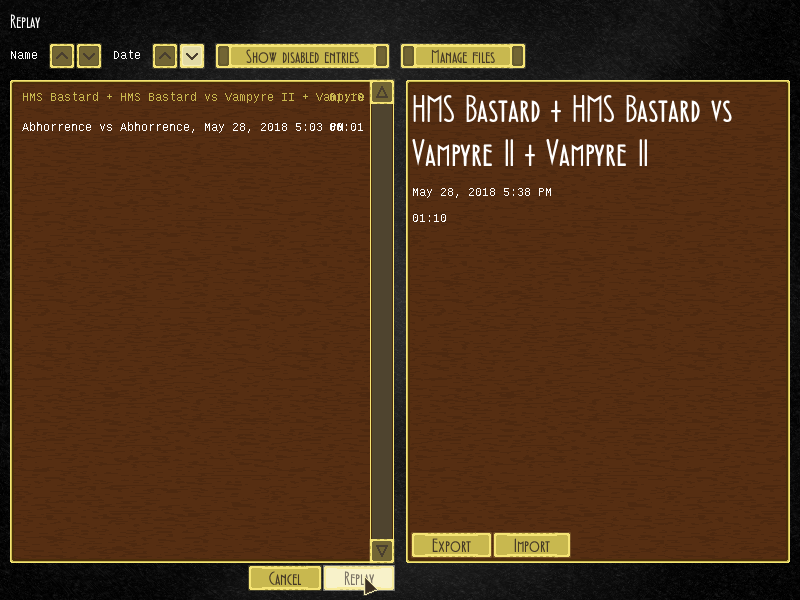 You can play back the combat, and move the camera freely using the usual WASD/Arrow Keys/Right Drag to move and Scroll Wheel/+- to zoom.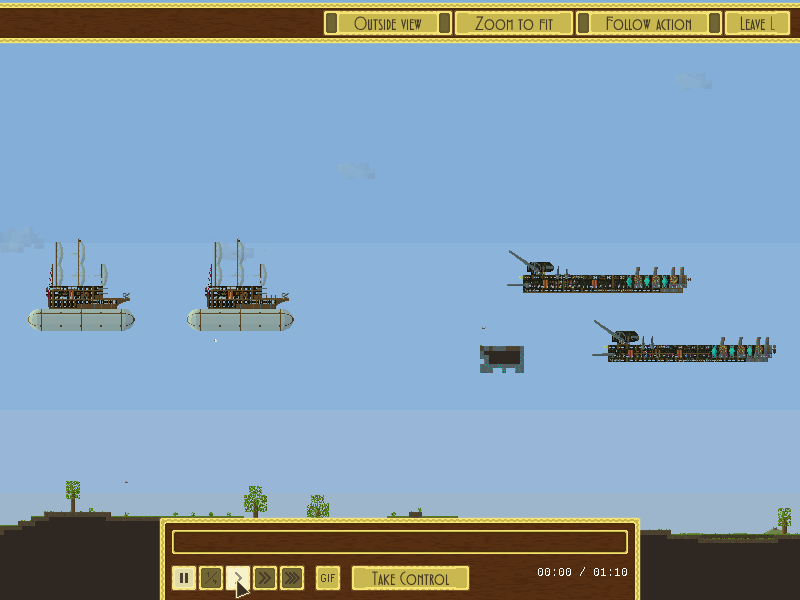 You can click on the playback bar to move forwards and backwards.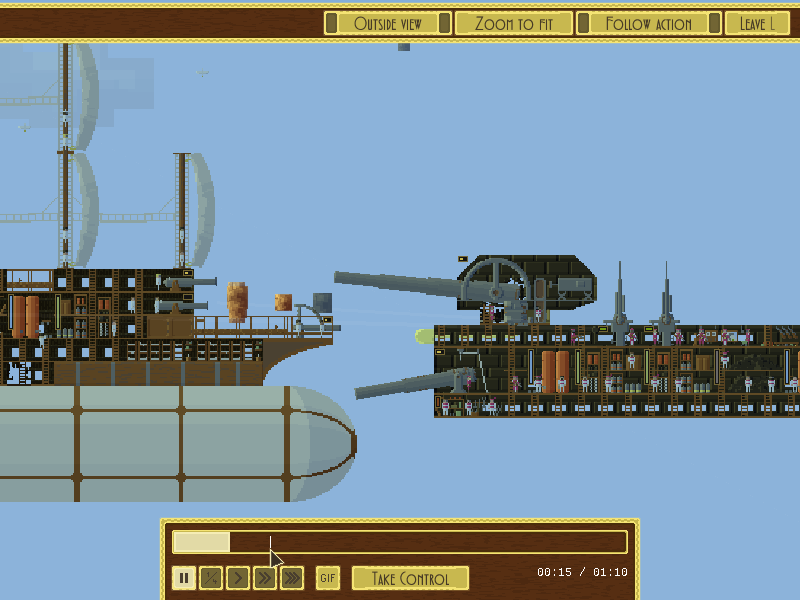 To make a GIF, get the playback and camera to where you want to start.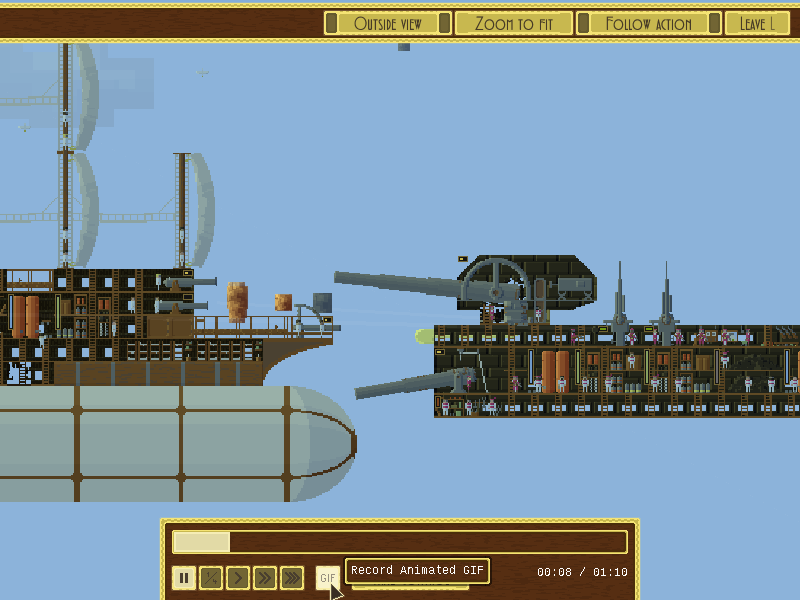 Click the GIF button.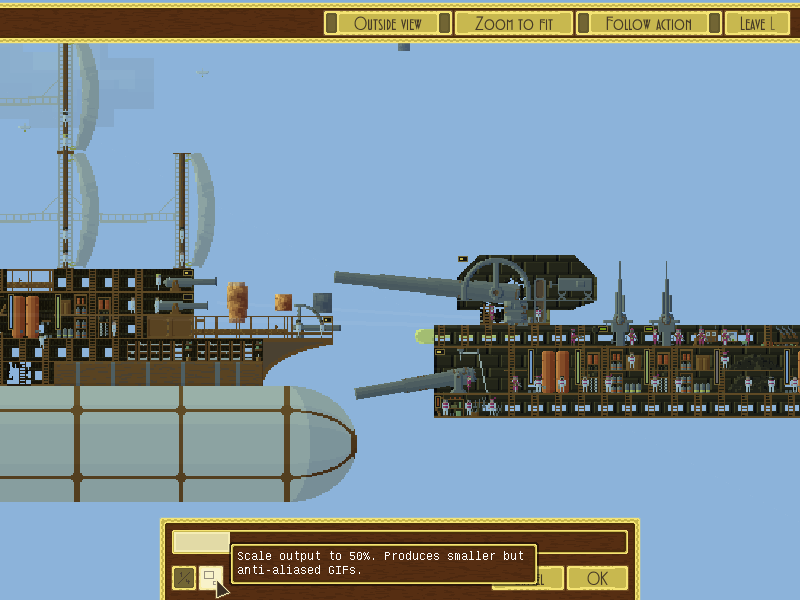 Click the OK button. The combat will start playing back again. It won't be moving at full speed, but that's just because it's recording the GIF - the GIF will play back normally.
You can move the camera during recording but note that a moving camera may be confusing to viewers.
Hit the Escape key to finish recording. A 3-6 second GIF or so is good. If it's too long, the file will be too big.
The file will be saved automatically to the Desktop.
Sharing & Custom Arms
Share them on Steam, Twitter, Facebook, Reddit, Imgur, etc. The purpose of this exercise is to let people know about the game and get new players.
Message me with the things you've posted, and you'll be added to the giveaway. Note who gets rewards will be entirely at my discretion. Void where prohibited. Note that I may re-use your GIFs in other places to promote the game.
The Call For GIFs ends at midnight GMT on Monday, August 13.
OK, but what's a custom coat of arms? Well, you can register a coat of arms for yourself in the game. The custom arms means I'll draw a custom symbol of your choice - a heraldic charge - for you and link it with your account. Only you will be able to use it. (And yes, obviously, nothing obscene or awful, and nothing that someone else already has.)
Here's some examples:



So yeah, no super-fancy pixel art, but it's all yours, and yours alone - and a grant of arms is the traditional reward for a service rendered.