Introduction
The aim of this exhibition is to demonstrate that games can go beyond entertainment and education. It contains uncomfortable games, ones that provoke thoughts and feelings, that don't fit nicely into boxes like winning and losing, that don't have a nice clear message.
Games are usually considered to be a form of entertainment. But as with other media like film and books, there are far more possibilities. This exhibition aims to show them to a wider audience.
Because these games are mostly small non-commercial projects, none of them has an official age rating. Parents are requested to accompany minors and use the yellow content information boxes to make informed decisions.
The Other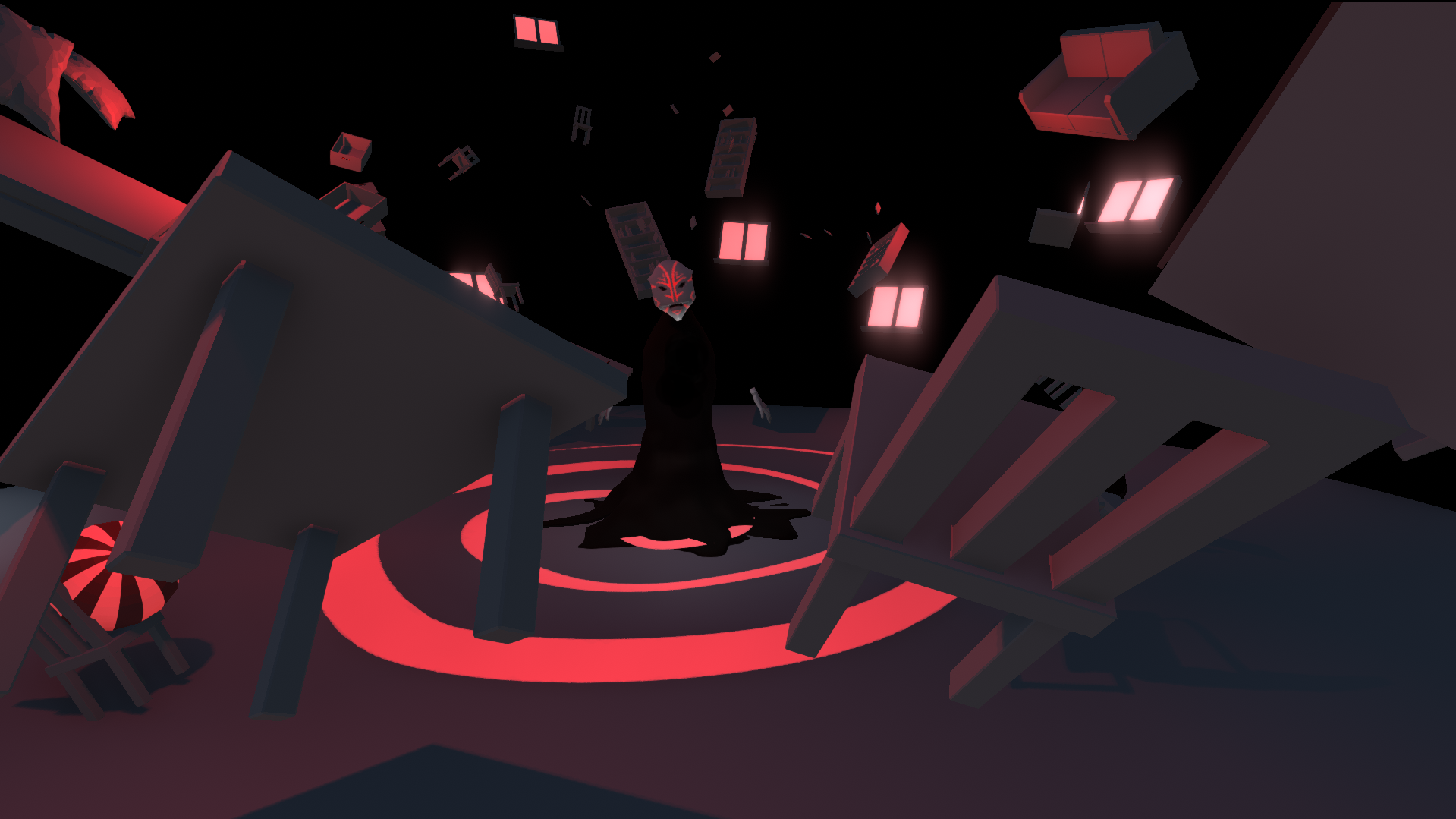 Self-Harm, Suicide, Abuse
An art-game about the relationship with the Other that was heavily inspired by J.-P. Sartre. The Player can interact with 3 objects in the room... or not. Not doing anything is also a choice. The next state of the Other and the Room itself will depend on what the Player have done previously. The Other remembers everything and responds accordingly.
EVERYTHING IS GOING TO BE OK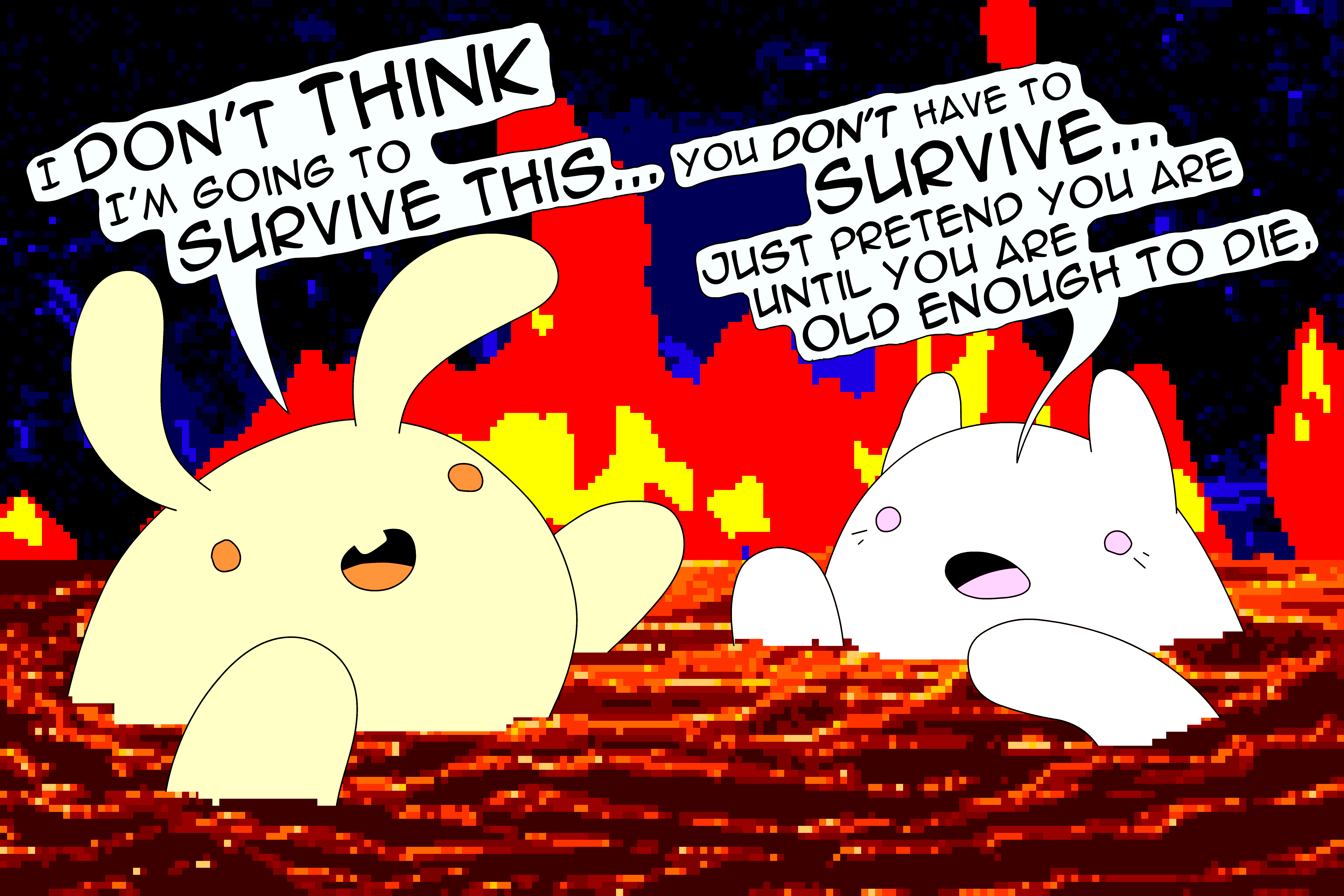 Abuse, Suicidal Ideation
A desktop labyrinth of vignettes, poetry, strange fever dream games, and broken digital spaces. It is a collection of life experiences that are largely a commentary on struggle, survival, and coping with the aftermath of surviving bad things.
EXTREME MEATPUNKS FOREVER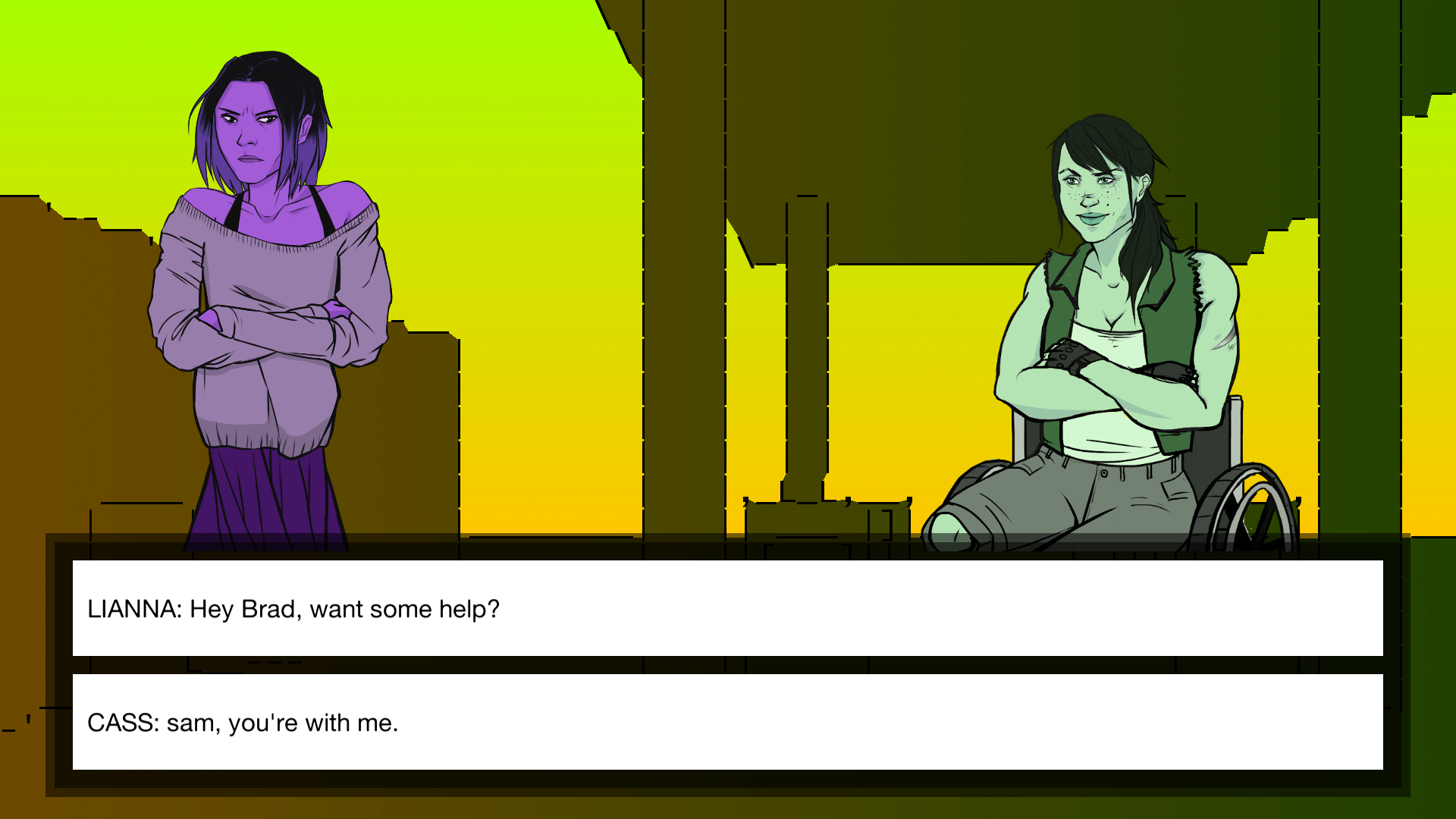 Body Horror, Self Harm Mention, Suicidal Ideation, Abuse Mention, Gender Dysphoria, Racially Charged Violence
A serial visual novel/mech brawler about four gay disasters beating up neonazis in giant robots made of meat. Get ready for the worst road trip of all time.
Horse Master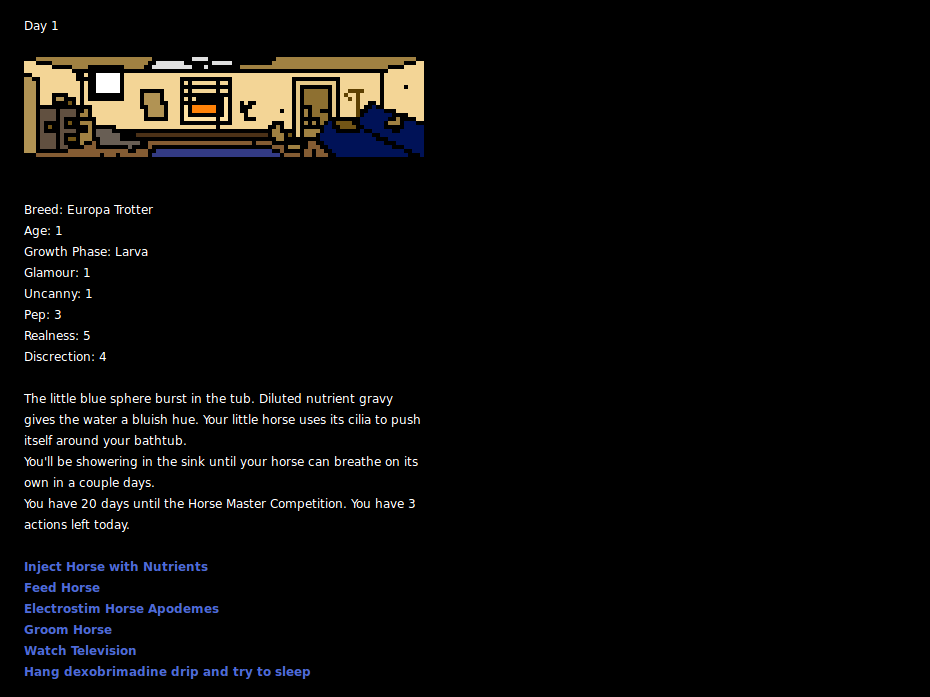 Body Horror, Drug Use, Injury
Horse Master: The Game of Horse Mastery challenges players to grow, train, and nurture their own horse from birth in the hopes of earning the most coveted tenured position in the world: Horse Master.
CURTAIN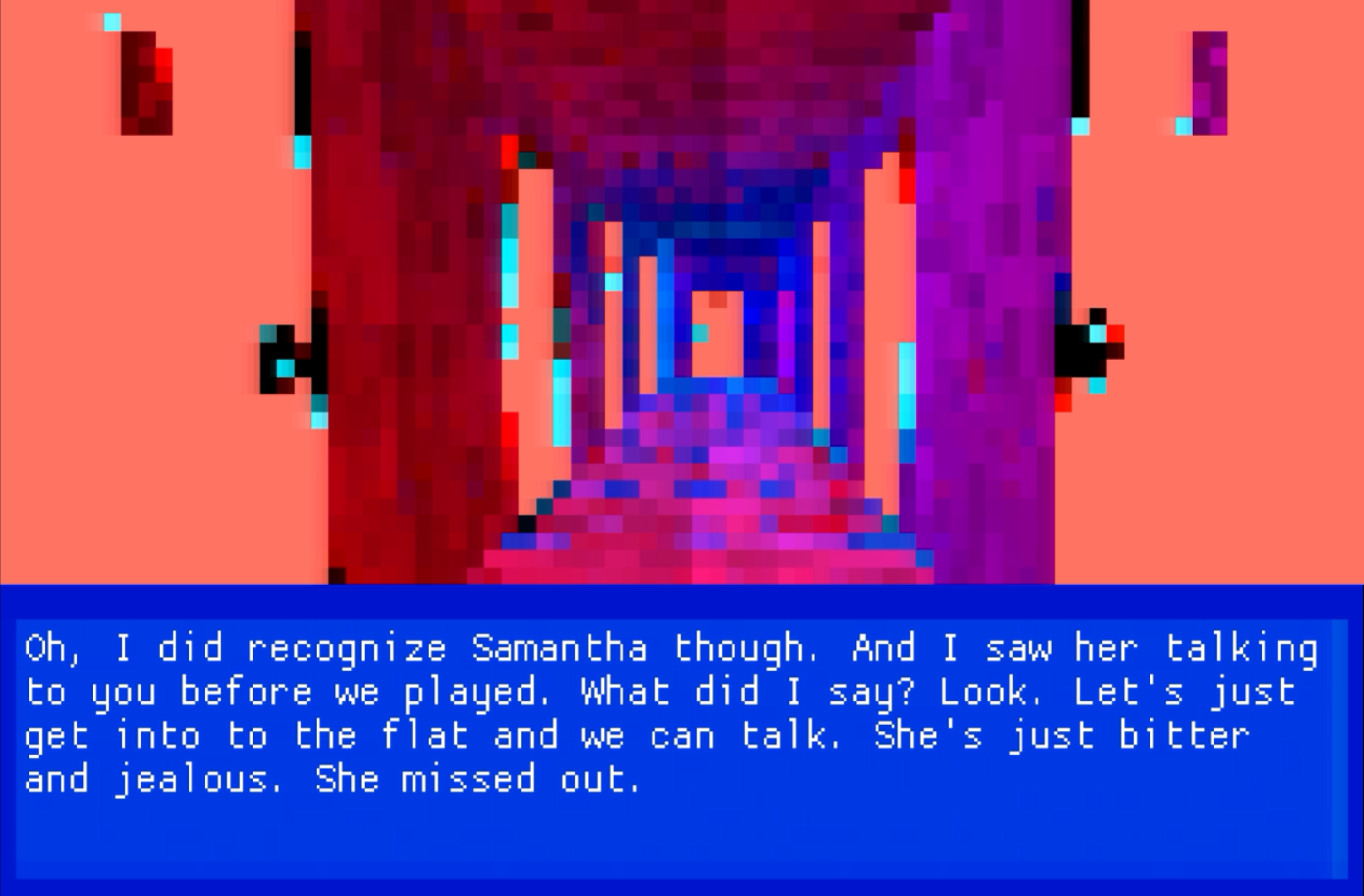 Abuse References
An interactive first-person narrative about Kaci & Ally, two queer women in a Glasgow punk band, which gives you a first hand experience of their destructive relationship.
Don't Make Love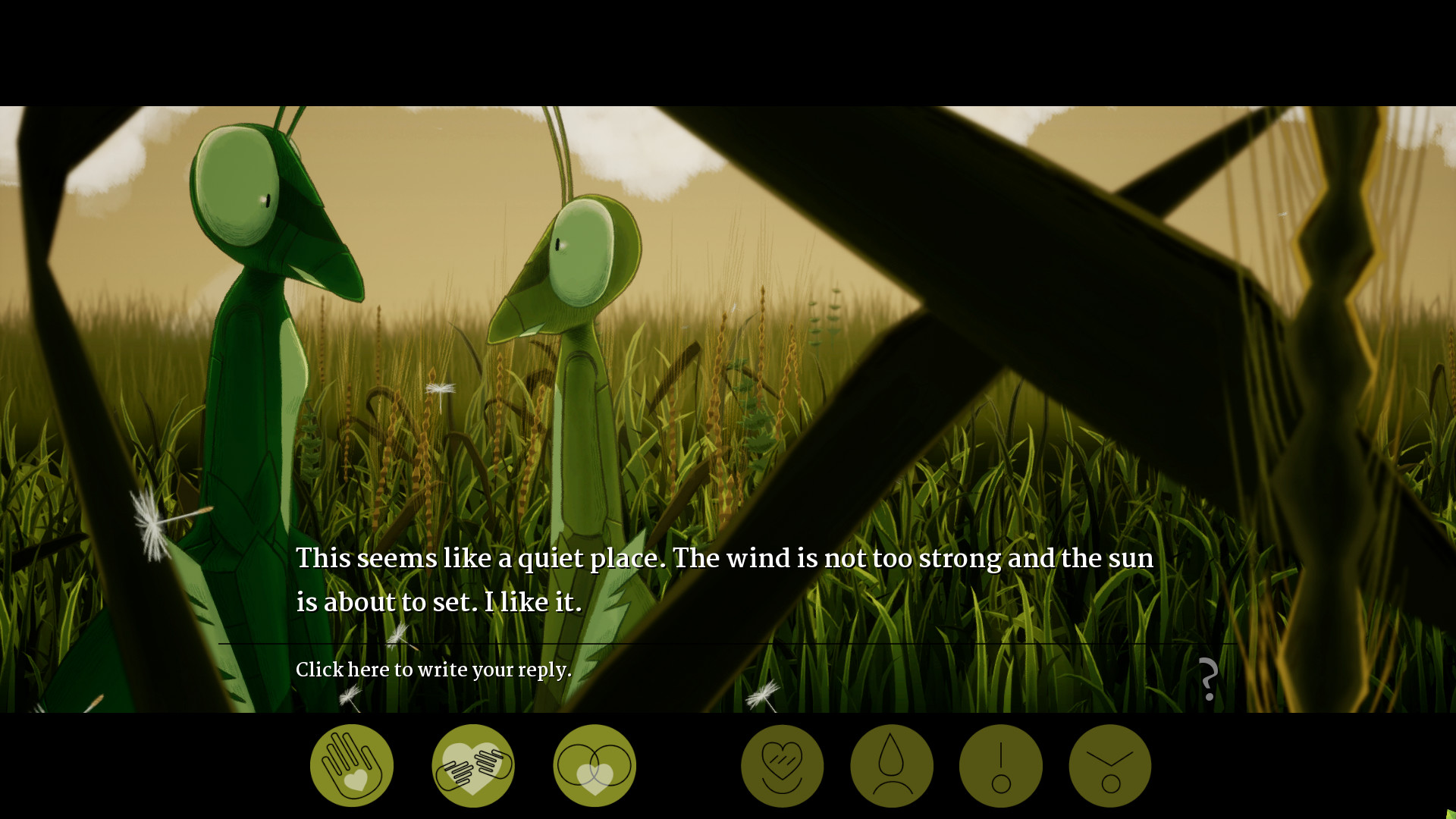 Mild Sex References, Mild Death References
Assume the role of a praying mantis in a relationship. Constantly torn between their mutual love and the instinct to have sex – which could lead to the male mantis's death – the couple are now on the verge of making a decision. Assume the role of either of the lovers, and try to keep their relationship in balance. Do your best to convey your feelings in a situation with no solution.
With Those We Love Alive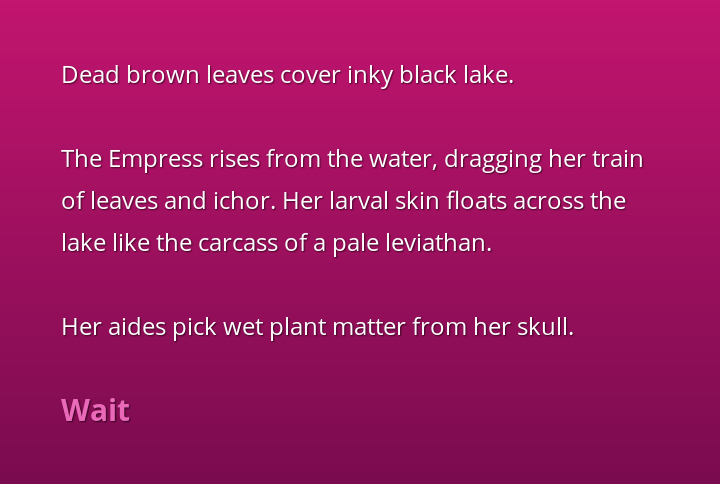 Body Horror, Child Abuse
A weirdfem dark fantasy where you design artifacts for a skull empress. Sometimes you draw on yourself with marker. It's inspired by mob violence, trash struggle, C-PTSD, and child abuse. It's also inspired by friendship between trash girls.
Little Red Lie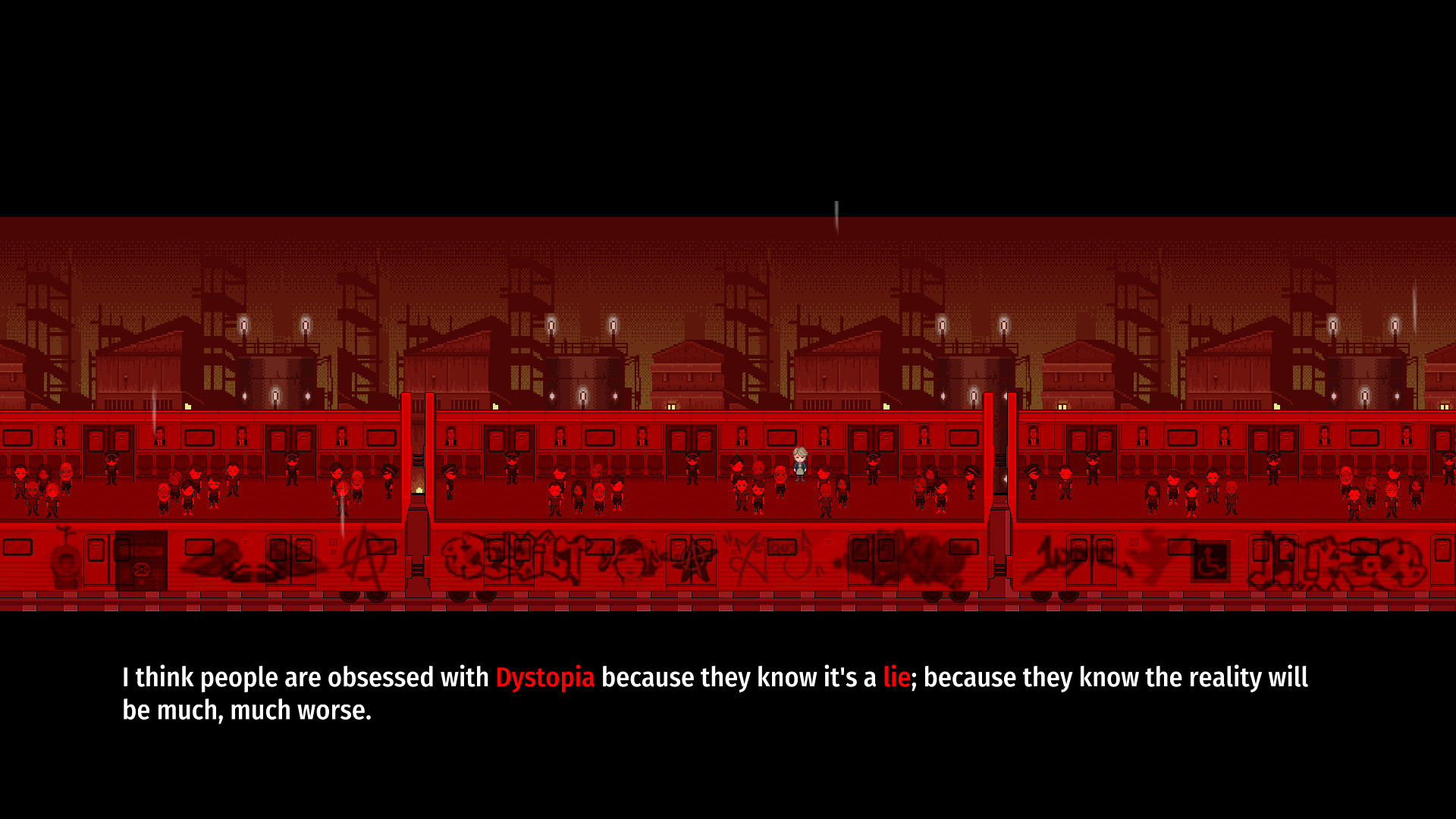 Sexual Themes, Drug Use, Financial Issues
A contemporary adventure game about debt, family, and the truth about honesty.
Can Androids Pray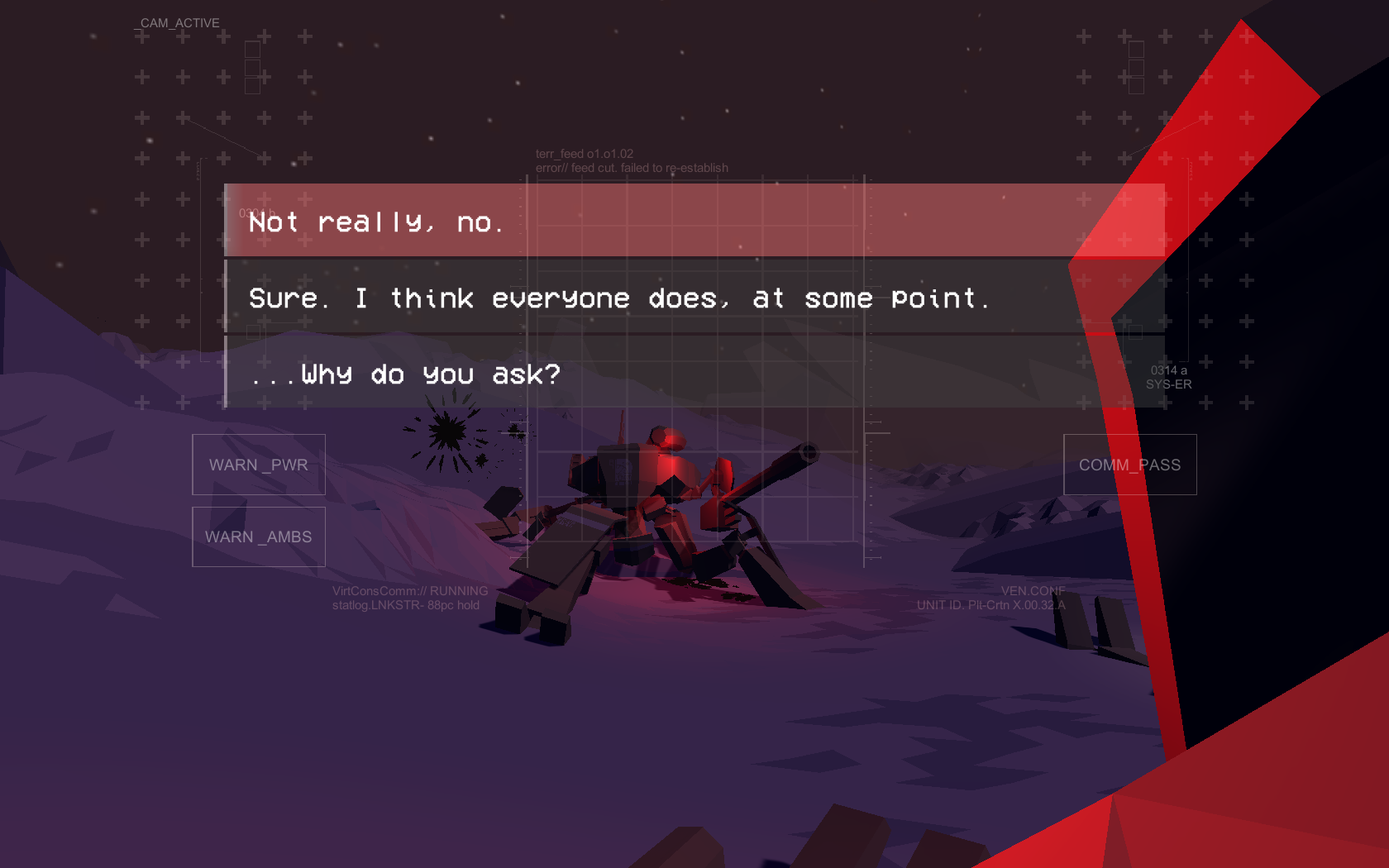 2017, Xalavier Nelson Jr., Natalie Clayton, Priscilla Snow
Religious Themes, Suicide
A sitcom-length choice-based narrative experience about two angry femme mech pilots at the end of the world, and God.